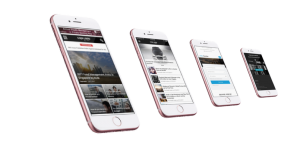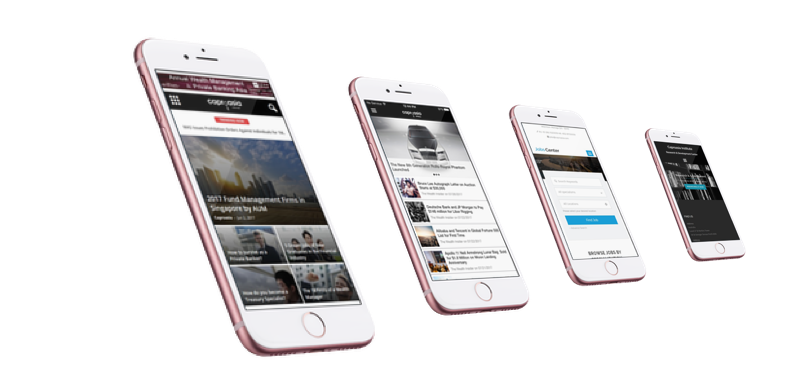 Our Users

Financial Industry

Banking, Private Banking, Private Wealth Management, External Asset Management, Multi-Family Office, Single Family Office, Boutique Advisory, Independent FA, Insurance, Fund Management, Asset Management, Investment Banking, Private Equity, Hedge Funds, Brokerage and more

---

Financial Professionals

Private Bankers, Private Wealth Managers, Priority Bankers, Relationship Managers, Financial Advisors, Wealth Managers, External Asset Managers, Family Office Advisors, Investment Advisors, Treasury Specialists, Insurance Specialists, Wealth Specialists, Estate Specialists, Analysts, Portfolio Managers, Fund Managers, Hedge Fund Managers, Investment Bankers, Private Equity Specialists, Chief Investment Officers, Chief Economists, Team Leaders, Desk Heads, Market Heads, Product Heads, Head of Wealth and more … …

---

CEOs, Entrepreneurs, Businessmen

Capital Market | $5 Million to $300 Million

Coming in 2019

---

Individuals

Bespoke Financial Services | $5 Million to $300 Million

Coming in 2019

Our Platforms

Caproasia.com

Caproasia.com is a leading source of information, data, research and resource for financial professionals in Asia.  Collectively, they manage more than $20 Trillion assets in Asia in Private Banking, Wealth Management, Multi-Family Office, Family Office, Fund Management, Asset Management, Insurance, Private Equity and Hedge Funds.

Caproasia Access

Caproasia Access provides a singular access to information, data, products, solutions, services and network.  Caproasia Access provides financial professionals the advantage to manage assets and advise clients in Asia.

Caproasia Professional

Caproasia Professional is an intelligence application for financial professionals who advise institutions, billionaires, UHNWs, HNWs.

Caproasia Series

Caproasia Series is exclusively developed for financial professionals who manage assets or advise clients.  It gives the advantage to financial professionals in Asia.

Caproasia.com
Caproasia Access

Caproasia Professional

Coming Soon

Caproasia Passport

Caproasia Institute

Caproasia TV

Jobs Center

Research Center

Global Partnerships

Financial Times
Morningstar
Preqin
Family Office Club
finews.asia
and more … …

Global Events |

28 Events Worldwide in 2018

Private Markets Investment Forum Arizona, United States – January

Asia Financial Forum, Hong Kong – January

Bancassurance Masterclass, Singapore – January

Investment Management Masterclass, Singapore – January

European Family Office Winter Symposium London, United Kingdom – February

Family Office Winter Forum New York, United States – March

World Bank – Singapore Infrastructure Finance Summit – Financial Times, Singapore – April

Annual Hedge Fund China,  Shanghai – April

Asia Pacific Annual Wealth Management & Private Banking Asia and sub-forum "Asian Family Office Forum", Hong Kong – May

Global Asset Allocation Focus, Shanghai – May

Annual Real Estate Equity Investment & REITs, Shanghai – May

The 3rd Cyprus Citizenship & Residency by Real Estate Investment Summit, Cyprus – May

Enroute Private Capital Meeting, Singapore – June

CapitalCon, New York – June

Global Migration & Overseas Wealth Management, Singapore – June

Next ETF, Shanghai – June

2nd Private Wealth Management Summit, Mumbai 2018

AVCJ USA Forum, New York — July

AVCJ Forum, Singapore — July

Family Office & Private Wealth Management Forum, United States – July 

Family Office Deal Flow Summit, London – July

Family Office Deal Flow Summit, Chicago – August

Family Office Real Estate Summit, New York – September

South-east Asian Private Equity Conference, Singapore – October

Family Office Deal Flow Summit, New York – October

Investment Immigration Summit East Asia, Hong Kong – October

Asia Pacific Wealth Management & Private Banking 2018 and sub-forum "Global Asset allocation Forum", Shanghai – December

Family Office Super Summit, Miami – December

Global Cities |

17 Since 2015

Asia-Pacific

Shanghai, Jiangyin, Beijing, Macau, Hong Kong, Singapore, Mumbai, Bangkok, Kuala Lumpur, Bali, Sydney

America & Europe

London, Cyprus, New York, Chicago, Napa (California), Miami

Services

Advertisements
Sponsorships
Listings
Columns
Content

Platforms

Caproasia.com
Caproasia Access

FAQ

What is Caproasia?
Caproasia is a financial information technology company with a focus on research and development. Founded in 2014, the co. have 3 core businesses in Digital Media, Technology and Intelligence. Caproasia Series is exclusively developed for financial professionals.

Visit corp.caproasia.com for more information.

What is the mission of Caproasia?
Our mission is "Driving the future of Asia."

What is Caproasia DNA?
Research & Education

When was Caproasia founded?
Caproasia is founded in 2014 with a strong history in research & education.

What are the key milestones for Caproasia?


In 2017, more than 14,000 professionals in Asia and around the world uses Caproasia products monthly.

In 2017, we partner with global brands such as Financial Times & Morningstar, and only the highest quality conferences in the world focusing on 

investments, private banking, wealth management, private wealth management, family office & private equity. 

In 2017 globally, we partner with 20 Conferences in 7 Cities including key financial center, Shanghai, Hong Kong, Singapore, Sydney & New York.

In 2018, we expect to cover 30 Conferences in America, Europe, Middle-east & Asia Pacific.

What we do

Information & Services

We help financial professionals who

manage assets

and

advise clients

We help UHNW and HNW clients find 

financial services

We help CEOs, Entrepreneurs and Businessmen find

capital market solutions

---

We track 

$27 Trillion and 4.4 Billion People in Asia

We understand 

$20 Trillion Managed Assets in Asia

We work on 

$3 Million to $3 Billion

Who we are

We are Caproasia
We are a financial information technology co.

Mission

Driving the future of Asia


DNA 

Research and Education


Focus 

Research and Development


Since

2014

I: 2015 – 2017 

Research & Development


II: 2018 – 2020 

Business & Development


III: 2021 – 2030 

Growth & Expansion
Caproasia.com
Caproasia.com is a leading source of information, data, research and resource for financial professionals in Asia.  Collectively, they manage more than $20 Trillion assets in Asia in Private Banking, Wealth Management, Multi-Family Office, Family Office, Fund Management, Asset Management, Insurance, Private Equity and Hedge Funds.
Caproasia.com


Monthly Pageviews
Caproasia.com


Yearly Pageviews
Financial Industry
Banking, Private Banking, Private Wealth Management, External Asset Management, Multi-Family Office, Single Family Office, Boutique Advisory, Independent FA, Insurance, Fund Management, Asset Management, Investment Banking, Private Equity, Hedge Funds, Brokerage and more
Financial Professionals
Private Bankers, Private Wealth Managers, Priority Bankers, Relationship Managers, Financial Advisors, Wealth Managers, External Asset Managers, Family Office Advisors, Investment Advisors, Treasury Specialists, Insurance Specialists, Wealth Specialists, Estate Specialists, Analysts, Portfolio Managers, Fund Managers, Hedge Fund Managers, Investment Bankers, Private Equity Specialists, Chief Investment Officers, Chief Economists, Team Leaders, Desk Heads, Market Heads, Product Heads, Head of Wealth and more … …
Caproasia.com was launched on 1st August 2015
Caproasia completes R&D phase for 2015 to 2017
Caproasia Access was developed to provide private access financial professionals, financial service providers, and clients such as CEOs, Entrepreneurs, Individuals whose business or personal assets are between $5 million to $300 million.